DSA Virtual Access with Feliks Banel
A new series to keep you informed about the impacts of coronavirus and related issues affecting downtown and our city
The Future of Cities
When:
Thursday, Dec. 10
9–10 a.m.
Where:
Online: Zoom Webinar
Cost:
Free
This event is open to members, nonmembers and MID ratepayers.
Register
Prior to the pandemic, cities across the U.S. were concluding a record decade of growth as investors, consumers, employers and residents demonstrated a strong preference for walkability, vibrancy and proximity. During this period, downtown Seattle outperformed nearly every other urban core across North America.
Today, downtowns across the country are quiet, having been disproportionately impacted by the devastating economic effects of the coronavirus. How will cities reemerge? Will preferences for urban areas change following a vaccine? What is the future of the office? And how can cities rebuild better?
Join our next DSA Virtual Access event as experts in urban design, commercial real estate and multi-family development explore what's next for cities and share insights from recent research.
Moderator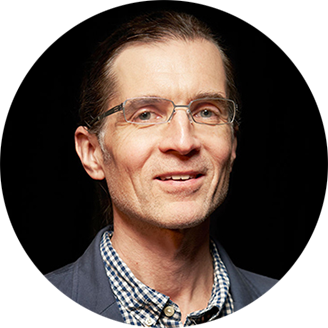 Feliks Banel
Historian, Producer & Host, KIRO Radio
Feliks is a producer, host and historian for KIRO Radio, and editor of "Columbia," the quarterly magazine of the Washington State Historical Society. He was deputy director of MOHAI from 1999-2006, and has produced multiple Emmy-nominated pieces for KCTS and the Seattle Channel.
Panelists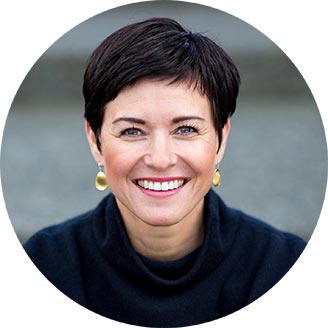 Kristin Jensen
Managing Director for Seattle and Vancouver, Gensler
Kristin joined Gensler in 2019. There, she's responsible for all activities in the Seattle office, including business, staff and financial operations, marketing and business development, team growth and development, client satisfaction and community engagement. Rooted with a degree in architecture, Kristin has spent the last two decades in commercial real-estate development, overseeing projects for significant local developers.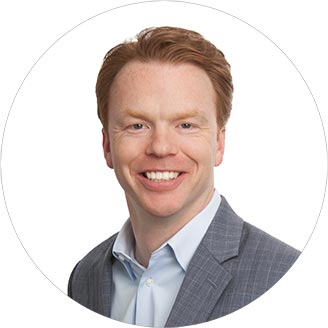 Rob Nielsen
Executive Vice President, JLL
At JLL, Rob specializes in reducing occupancy costs for companies with leased or owned offices. For the last 14 years, he has represented locally headquartered tenants in lease renewals, expansions and relocations, opening offices in eight different states. His clients include tech companies, financial services firms, nonprofits, law firms, insurance companies and healthcare organizations.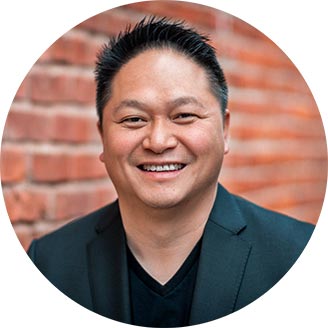 James Wong
Co-founder & CEO, Vibrant Cities
James co-founded Vibrant Cities, which develops multifamily and condominium properties in the urban centers of Seattle and Portland. As CEO, James is responsible for site evaluation, acquisition, development, funding and banking relations. During the last 18 years of active real-estate investing and property management, James has acquired, developed and managed more than $500 in million real-estate projects. He currently has 13 projects in development or construction, totaling 1,700 units.
The State of Local Politics
Thursday, Nov. 19
The political environment in Seattle continues to draw national attention. As a city, we face some of the toughest challenges in nearly 100 years. Unfortunately, there isn't political consensus on how to move our city forward. At this event, we explored what it will take for Seattle leaders and community members to listen to each other and work together, and whether there is room for thoughtful, inclusive and deliberate policymaking. Audience members heard from our panel of experts who research and report on local politics and attitudes of Seattle residents.
Webinar recording coming soon.
A Better Crisis Response
Thursday, Oct. 15
Last year, Seattle police responded to over 16,000 calls for people experiencing mental-health or substance-abuse crises. At this event, King County leaders discussed new approaches to crisis intervention.
What are those programs and how can they address the needs of our community? Are there upstream connections to treatment, services and housing that can prevent tragic events?
Panelists also explored initiatives to help shelter chronically homeless individuals, and attendees learned about a new state-funded mental-health pilot program in Los Angeles based on global best practices.
Watch the Webinar
Investing in Behavioral Health for a Safer Seattle
Thursday, Aug. 6

After years of shrinking budgets and divestment in our social services sector, COVID-19 is laying bare the vulnerabilities in our criminal justice, behavioral health and homelessness systems. Recently, calls for renewed investment from around the country have captured the attention of policymakers and are shaping how cities are investing in public health and community safety. As our council deliberates calls to defund the Seattle Police Department, some leaders are proposing new investments that would bolster these aims for a safer and healthier downtown.
At this event, our panel talks about innovations they are championing and the impact they believe this work could have on Seattle's safety and health outcomes.
Watch the Webinar
Transportation in the Era of COVID-19
Friday, July 17
As downtown begins to open back up and move toward recovery, how will our transportation systems manage the safe and efficient return of workers and visitors?
At this event, we gathered local and regional transit agency leaders for an update on their preparedness to support mobility and access to downtown. What do riders of public transportation need to know about safely riding a bus or train? What's the outlook for addressing challenges created by the West Seattle Bridge closure? We also shared findings of a recent Commute Seattle survey conducted with company leaders on their return-to-work plans.
Watch the Webinar
Downtown Development in the Recovery
Friday, May 22
Prior to COVID-19, 264 downtown projects were under construction, in design, or awaiting permitting approvals. They would have delivered more than 38,000 housing units, over 16 million square feet of office space, and millions in city revenue. Today, many of these projects hang in the balance.
What is the role of the real estate industry in the economic recovery? What innovations in construction and permitting can allow projects to continue? And how will the economic crisis impact future development and project viability? Our experts explore the answers to these questions and more.
Watch the Webinar
Reopening Our Economy
Thursday, May 7
There is strong evidence to suggest that Washington's early actions to shelter-in-place are having a profound impact on the number of COVID-19 cases in the state. Early planning is underway to relax physical distancing and gradually reopen the economy, leaving many to wonder what "the new normal" will look like.
At our May 7 webinar, attendees learned about what measures will guide public health decisions to reopen businesses, which industries will be the first to return, and how employers are considering new practices that will make it possible for our city and state to get back to business.
Watch the Webinar
The Private and Nonprofit Response to COVID-19's Economic Impact
Thursday, April 23
The statewide closure of most Washington businesses began in mid-March, 2020. Downtown Seattle — as the region's jobs, tourism and cultural center — was hit particularly hard.
At this time of great need, many private companies, individuals and community nonprofits stepped up to support small businesses, arts organizations, workers, families and others affected by this global pandemic.
At this Virtual Access event, we welcomed a panel of experts leading some of these relief efforts. How did their strategy come together? What have they learned along the way? And how can others join in the effort to get our community and economy back on its feet?
Watch the Webinar
Note: Video joins event in progress due to recording issue.
Sawant's Jobs Tax in the Context of COVID‑19
Thursday, April 16
The coronavirus pandemic has had a swift and severe impact on Seattle's economy. Many business and nonprofits are fighting to remain viable and some estimates suggest we are already seeing double-digit unemployment. It is against that backdrop that Seattle City Councilmember Kshama Sawant proposed a new tax on jobs that would impact over 800 companies and more than half of Seattle's workforce.
Watch the Webinar
COVID-19 Federal Stimulus Package
Friday, April 3
The economic effects of COVID-19 have been widespread in downtown Seattle, impacting every sector. At our DSA Virtual Access event, we hosted a panel of experts who broke down the recently passed $2 trillion federal stimulus package. They discussed what relief measures are in place for small businesses and nonprofits and offer insights on how to best access these resources.
Watch the Webinar
The Impacts of Coronavirus on Downtown
Friday, March 27
Like cities across the country, downtown is grappling with the impacts of COVID-19. What is the latest public health information available? What are the local, regional and national economic impacts of this rapidly spreading virus? What measures are being taken at the federal, state and local level to provide relief? Our panel offered the latest information and answered audience questions.
Watch the Webinar