City Maker Breakfast
Our popular informational breakfast series is in full swing at Palace Ballroom. Over a light breakfast, we discuss a new topic each month, exploring issues impacting downtown and the broader city. Guests will hear from a panel of experts and have time for Q&A. DSA produces these events with Gallatin Public Affairs. This year, we welcomed sponsoring partner Schwabe Williamson & Wyatt.
Presented by

In partnership with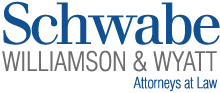 Most Recent Event
Building a more resilient Seattle: Making sure vulnerable buildings stand the test of time
Nov. 2018
More than one thousand Seattle buildings are constructed from unreinforced masonry, many concentrated in Pioneer Square, SODO, and Chinatown-International District.
At DSA's Nov. City Maker Breakfast, panelists discussed how a new coalition is addressing the need to preserve neighborhood character and critical space for residents and businesses while financing seismic upgrades to ensure the safety of those who live and work in or near these structures.
Event Cancellation Policy
Can't make it to our event? That's okay. We understand sometimes calendar disruptions are unavoidable. If you have to cancel, we can give you a full refund up to 48 hours before an event. After that, however, we cannot provide refunds or credits because we've already given our final attendee counts to caterers and event venues. We appreciate your understanding. For more information, contact Joya at 206-613-3245 or joyam@downtownseattle.org.