Responses to Economic Impact Created by Coronavirus
Posted on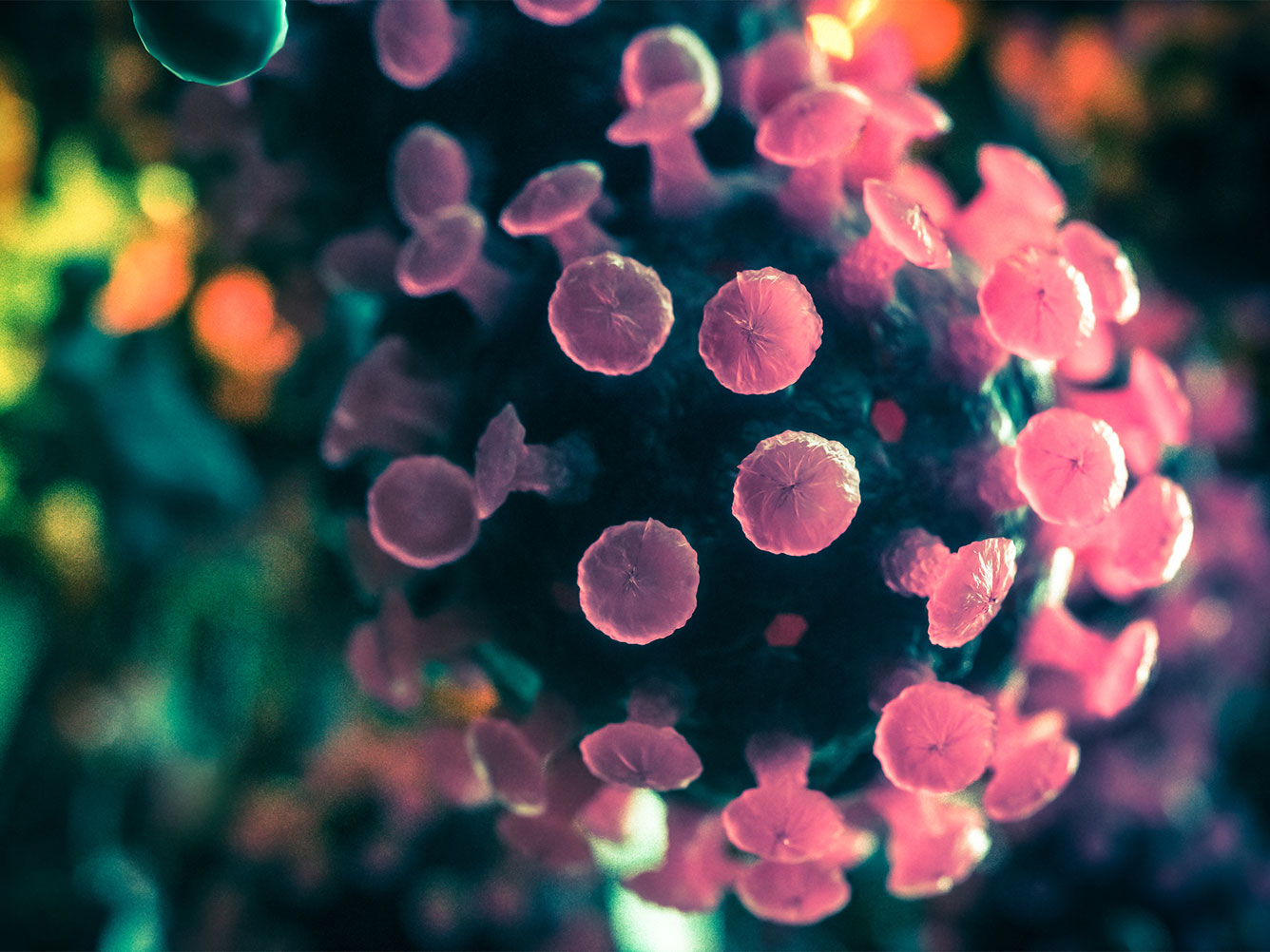 Updated March 25, 2020
As the hub for regional employment, arts, culture and tourism, downtown is coping with a sizable share of the adverse economic effects created by COVID-19. Our commitment to our members during this time is to listen, advocate on your behalf for economic relief, help you access available resources, and begin preparing now to support a recovery downtown. Following is a list of resources to help with both the economic and public health impacts of this crisis. We will edit this list as new information becomes available.
Questions may be directed to our Senior Research Manager, Elliott Krivenko, at elliottk@downtownseattle.org.
---
Call to Action: Help Those on the Front Lines
The city is working to coordinate the collection of personal protective equipment for distribution to people working on the front lines o the COVID response.
The Mayor's Office is partnering with Goodwill Industries, labor union partners, Public Health–Seattle & King County, and the Washington State Department of Health to coordinate the collection of personal protective equipment for distribution to those on the frontlines of the COVID-19 outbreak. They have set up a survey site to solicit donations–supplies needed at this time include new and unused N95, P100 and surgical masks, gloves, disposable gowns, eye protection and more. We are encouraging any downtown businesses who can donate supplies to do so.
---
Discounts, Deliveries and More
Many DSA members and other downtown businesses have found ways to keep their workers busy and their patrons satisfied by offering promotions that keep convenience, health and safety in mind. Check out our promotions page to learn more and help support local business.
---
City of Seattle
Mayor Durkan has announced new initial actions to provide immediate relief for small businesses impacted by COVID-19. The support package is broken down into five components and will be solidified through an Executive Order later this week:
Deferral of City B&O Taxes
Effective immediately, the Department of Finance and Administrative Services will defer business and operations (B&O) collection for eligible business owners, allowing small business owners increased flexibility during a period of financial duress caused by the COVID-19 outbreak. Eligible businesses include those that have annual taxable income of $5 million or less and currently pay city taxes on a quarterly basis. Businesses will have until late 2020 to pay their B&O under this plan.
Expansion of Small Business Stabilization Fund
Seattle's Office of Economic Development (OED) expanded its Small Business Stabilization Fund to support income-qualified microbusinesses. To supplement the federal government's relief effort, the city's fund targeted outreach to microbusinesses in areas at high risk of displacement. Eligible business owners were able to access these funds regardless of immigration status. Please note that this fund was accepting applications through March 25, 2020.

Relief for Utility Payments
As announced earlier by Mayor Durkan, all Seattle Public Utilities and Seattle City Light customers can set up deferred payment plans if their financial stability has been jeopardized by COVID-19.
Small Business Recovery Task Force
The mayor has appointed former Governor Gary Locke and former Seattle City Council President Bruce Harrell to lead the COVID-19 Small Business Recovery Task force. DSA will serve on the task force, which will advise on long-term policy recommendations and provide technical assistance and outreach. Effective immediately, the task force will convene weekly to provide an update on current impacts to small businesses, craft policy recommendations at the local, state and federal level, and support OED's outreach and education efforts to small businesses. The task force will also coordinate technical assistance workshops so that small business owners, particularly immigrant- and refugee-owned businesses, can quickly apply for and access Small Business Administration funds as they become available.
Arts Recovery Package
The Mayor's Arts Recovery Package is composed of two initiatives: $100,000 in immediate relief for artists and creative workers through two private artist relief funds; and $1 million Arts Stabilization Fund to invest in arts and cultural organizations to help mitigate revenue losses due to the moratorium on events and public gatherings. Funds will be distributed through Seattle Office of Arts & Culture grant programs.
---
State of Washington
Governor Inslee has announced that the state is expanding policies to support workers and businesses impacted by Covid-19. The state has passed $100 million in support for public health response in concentrated areas and is looking at a $3 million fund for grant assistance to small businesses. The state's Employment Security Department has also developed rules to retain incomes for workers and stabilize businesses. For more information, consult the Governor's COVID-19's business resource page. More specific updates include:
Extensions on Tax Filing
The Washington State Department of Revenue (DOR) can work with impacted companies that request an extension on tax filing. The law grants the Department authority to extend the due date for excise tax returns. A business may request such an extension from the Department prior to the due date of the return and, if granted, the business would be allowed to delay reporting and paying its tax liability. If a business needs an extension of more than 30 days, the law requires the Department to collect a deposit from the business. DOR may also waive penalties under limited circumstances if a business is late in paying its tax obligation. 
Unemployment Benefits
Workers will be able to receive unemployment benefits and employers will get relief of benefit charges if an employer needs to curtail or shut down operations temporarily because a worker becomes sick and other workers need to be isolated or quarantined as a result of COVID-19. A worker that follows guidance issued by a medical or public health official to isolate or quarantine themselves as a result of exposure to COVID-19 and is not receiving paid sick leave from their employer may be eligible to receive unemployment benefits. For more information, refer to the ESD website.
Paid Medical Leave
If a worker falls seriously ill and is forced to quit, they may qualify for Paid Family Medical Leave while ill under the existing program. Once recovered and available for work, they may apply for unemployment benefits. The state is also removing the full-time requirement and expanding standby ability to part-time/less-than part-time workers who are isolated. Leniency for payments being made by employers for paid family medical leave: All employers who are impacted by COVID-19 will have penalties waived for workers compensation and paid leave. More information can be found on the state's web portal.
---
Federal Government
New federal legislation and appropriations have opened up the possibility for small businesses to receive assistance for economic loss due to COVID-19. The U.S. Small Business Administration (SBA) has approved Washington State for disaster relief eligibility. Other potential assistance is working it's way through congress and this page will be updated as more programs become available.

Financial Assistance
The SBA has made loans available statewide to small businesses and private, non-profit organizations to help alleviate economic injury caused by COVID-19. This will apply to current and future disaster assistance declarations related to COVID-19. These are under two programs: The SBA Lender Match Program and The Economic Injury Disaster Loan (EIDL) Program. The SBA Lender Match Program is backed by the SBA and has a quicker turn-around than the EIDL Program. An EIDL can help meet necessary financial obligations that a business could have met had the disaster not occurred. The SBA provides EIDL assistance only to those businesses that SBA determines are unable to obtain credit elsewhere. Current rates on the EIDL loans are 3.5% for businesses and 2.75% for nonprofits.
---
Private Sector
All in Seattle
All In Seattle is a group of like-minded Seattleites and community members who are quickly deploying resources directly to proven non-profits who can deliver it to those most in need. At launch on March 23, they raised over $27 million to contribute directly to these non-profits
Amazon's Neighborhood Small Business Relief Fund
Amazon has created a $5 million Neighborhood Small Business Relief Fund to provide cash grants to local small businesses that need assistance during this difficult time. The fund is intended for small businesses with fewer than 50 employees or less than $7 million in annual revenue, physical presence within a few blocks of their Regrade and South Lake Union office buildings, that are open to the general public, and that are reliant on foot-traffic for customers. If you think your business matches this criteria, check out their blog post and email smallbusinessfund@amazon.com for more information.
WaFd Small Business Lifeline
WaFd is now offering small business lines of credit up to $200,000 interest-free for 90 days to businesses affected by COVID-19. WaFd Bank is committing up to $100 million in lines of credit to help the business community weather this financial disruption. To find out more about WaFd Bank, visit www.wafdbank.com.
COVID-19 Arts Emergency Relief Fund
A coalition of arts organizations, led by ArtsFund, is working to launch the COVID-19 Arts Emergency Relief Fund. To date, the group has raised $1.5 million and is currently working to raise additional funds to stabilize the sector with immediate relief grants for arts organizations negatively impacted by COVID-19 and its corresponding economic effects.
The COVID-19 Artist Trust Relief Fund
The COVID-19 Artist Trust Relief Fund from Artist Trust provides rapid response grants supporting critical needs of artists whose livelihoods have been impacted by COVID-19.
The Food and Beverage Industry Relief Fund
The James Beard Foundation is launching a fund that will be gathering support from corporate, foundation, and individual donors to provide micro-grants to independent food and beverage businesses in need.
Facebook Small Business Grants Program
Facebook announced a $100 million grant for small businesses impacted by COVID-19 and launched the Business Resource Hub, which features recommendations to help small businesses stay connected to customers and stay on track.
---
Resources
Additional Online Economic Impact Resources
Online Public Health Resources & Other Information
---
DSA is following recommendations issued by the King County Department of Public Health, including:
Postponing member meetings and events and some park events. Please check our events calendar.
Asking employees who can work from home to do so.
Advising high-risk employees to stay home.
Carrying on with work that can't be performed remotely, including cleaning, safety, outreach and limited parks activations.
To stay up to date, and for more information, visit King County's website.
Questions may be directed to our Senior Research Manager, Elliott Krivenko, at elliottk@downtownseattle.org.